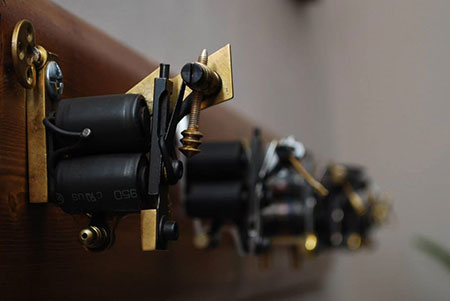 Modern industrial fit-out of a tattoo studio which involved the conversion of an empty unit to a fully operational tattoo studio. Since the beginning I was the main man in design decisions about the layout, finishes and style of the place.
Works included: flooring & walls' finishes, light fixtures, handrails, reception desk, shelves, storage units, and much more…
Heavy industrial pipes are used throughout the project in lighting fixtures, furniture frames, handrails and feature pieces to enhance the Modern Industrial feeling of the place.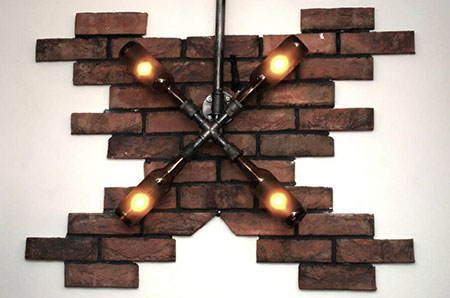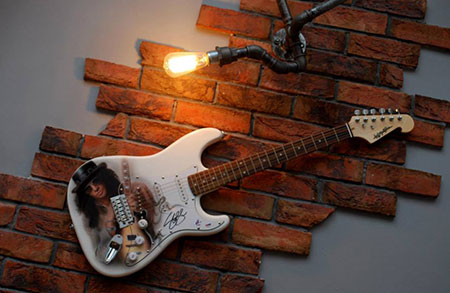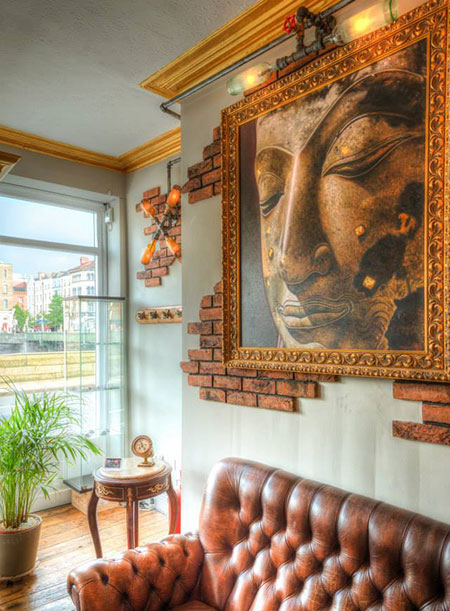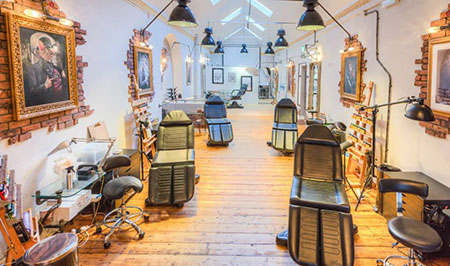 All pipes were hand-threaded to avoid sharp edges and get the smoothest finish possible, then custom painted with different layers of paint to achieve a cast iron look finish. Light bulbs are installed inside unique empty alcohol bottles; it took us a long time to empty them!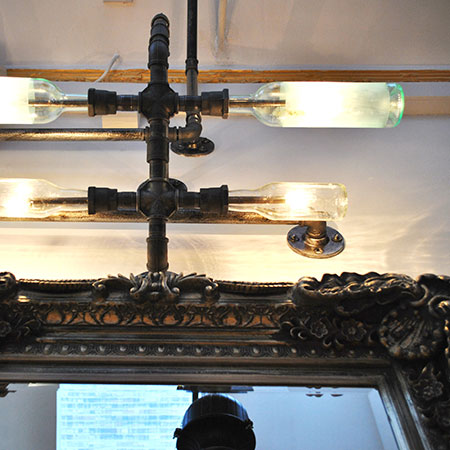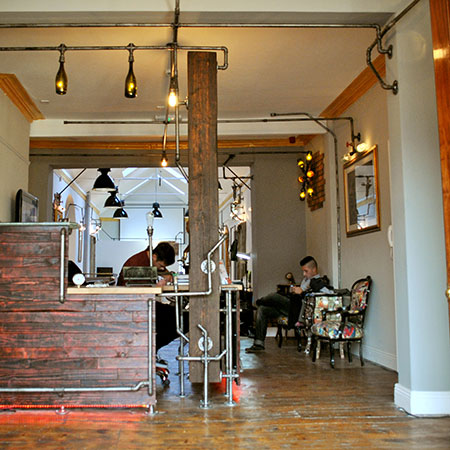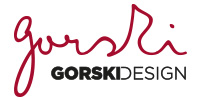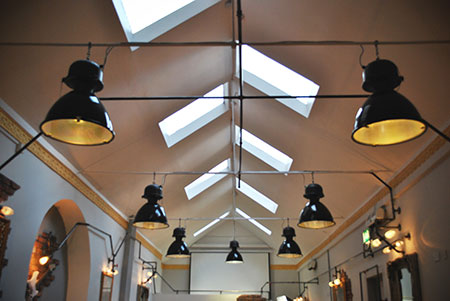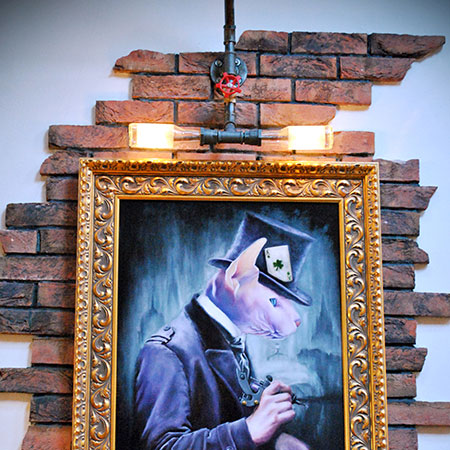 Coats hangers made with pine boards feature tattoo machines as hooks. 5 custom made very individual workstations for the tattoo artists were also realised for the project; made with a heavy industrial pipes frame and glass shelves that add a clean touch to the 'modern industrial' feel of the place. The reception desk is the feature piece of the project. A thick solid oak worktop is supported by a heavy industrial pipes frame, all enclosed with panels made out of 100% pallet wood which was torch burned, brushed, and died with a red shade to expose and enhance the character of the grain and pick up on the colours of the business logo.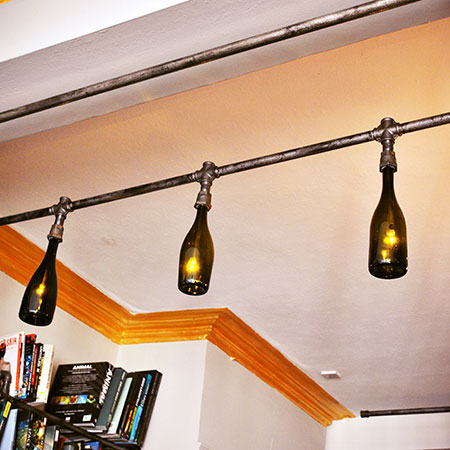 The feature piece at one of the corners of the desk is the suspended timber beam held by heavy industrial pipes. The higher shelf of the desk is made with glass with crash effect finish.