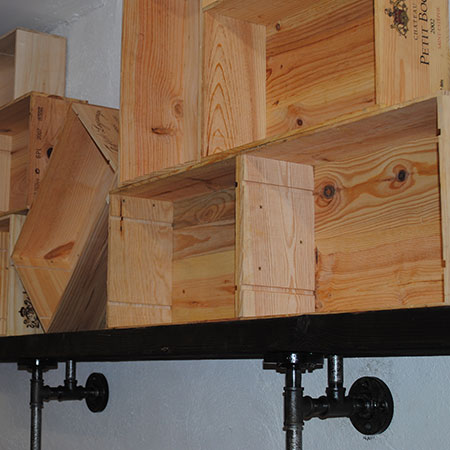 Modern Industrial style wine shop fit out realised with the use of heavy industrial pipes and fittings, wooden wine boxes, reclaimed scaffolding planks, and a marble slab.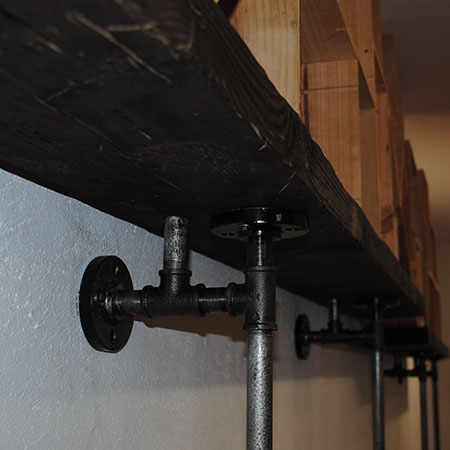 The shelf structure is made of pipes and scaffolding planks which were torch burnt and brushed to get an old look. This gives a very strong character to the modern industrial style of the place.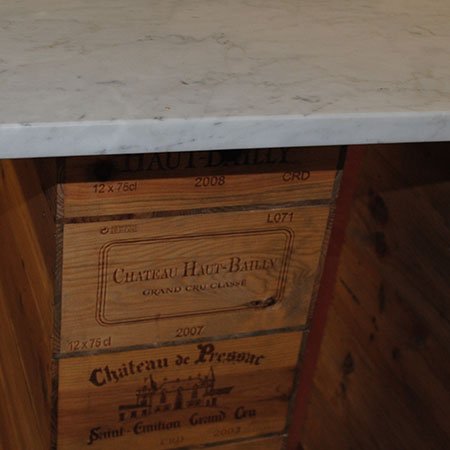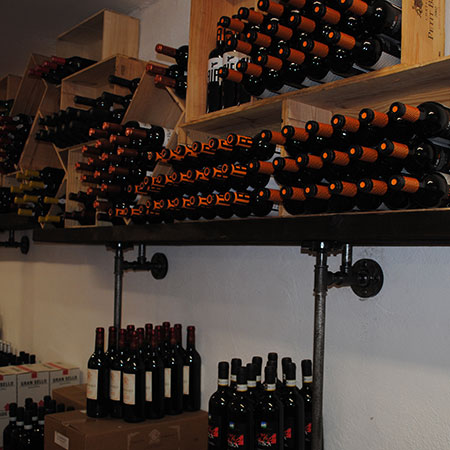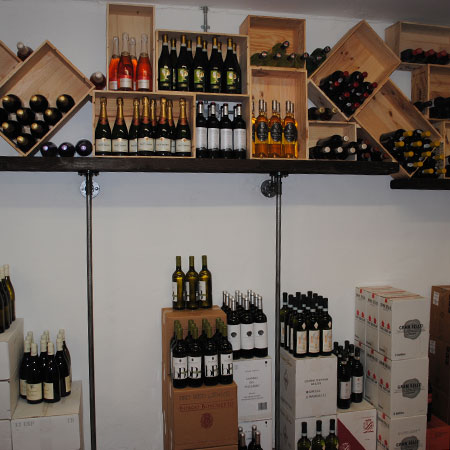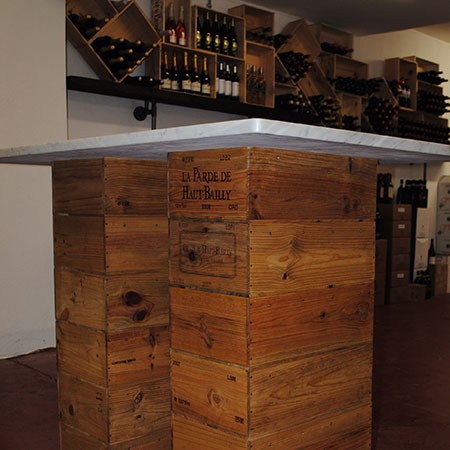 The marble piece is used as a table top for the wine tastings, and is supported by two pillars made with wine boxes of vintage Bordeaux.